Reviews
You can rest assured that all of our Beachside Holiday Homes are listed with VisitEngland.
Our listings with VisitEngland can be found here-
Hickling, Barton & Pine Lodge
Beachside House
We are also members of the Greater Yarmouth Tourist Authority and the Federation of Small Businesses.
Below are previous guests comments - please leave yours on our contact page
Myself, my Wife and our dog, Vincent von Woof (Vinny to his friends) were finally able to take our week in one of the Barton chalets after the 2020 booking was postponed. I'm glad to say it was worth the year wait. The accommodation was perfect for our needs and the view from the windows and gardens was lovely. Even when the weather turned rough for the last couple of days, it was nice to watch the raging seas from the comfort of the chalet. We both agreed it was the best sleep we'd had in a long time and, oddly, we found ourselves waking up refreshed, quite early each morning (pre 7am) to the sound of the surf and birdsong and it was lovely. The grass area in front of the chalets was a magnet to lots of local birdlife (it's not all seagulls). The location is ideal for trips to Hemsby, Caister and Great Yarmouth and you're close to the Broads for boat hire. The Beach at Scratby is a few minutes walk from the chalet and has a well kept public toilet at the top of the slope down to the beach. There's Tastebuds Tearooms a few minutes walk away if you want a nice selection of Drinks, Cakes and Ice Cream (Vinny liked their Vegan Vanilla). There was also an ice cream van that drives up and down the beach if you want one and there was a van near the toilets too. We saw lots of Seals (Sea Lions?) out on the water, popping their heads up for a look around. The biggest thing we took away from our stay was that it was very relaxing and so quiet. We went home feeling very energised and re-charged. We saw the new owners, Stuart and Louise, a few times on site and said hello a few times, but unfortunately didn't get to chat at length. We didn't have any complaints or problems during our stay to have a need to contact them, but they clearly work hard to keep the site at it's best. We didn't get the chance to tell them in person, but we'd like to thank Stuart and Louise for providing such a lovely facility. We'd definitely go back. David, Tina and Vinny
We were a party of 6 adults stayed at Beachside House for a week in June 2021. The house was perfectly situated on the beach front, beautiful garden over looking the beach. The house itself was perfect for our stay, kitchen was very well equipped with everything you would need. The hot tub was an added bonus. Stu and Lou have only taken over the property from March this year, should you need to contact them with any queries regarding your stay they are at the end of the phone very helpful and approachable. We wish you well for the future and wouldn't hesitate in booking your beautiful house in the again. Many thanks Jan & Chris Reviewer location - Hemel Hempstead Herts Date of arrival - 12 June 2021
Hi Lou & Stu, just wanted to say thank you for our stay in your Barton Chalet. The chalet was very comfortable, well equipped and clean. The views over the sea and the grass area in front of the chalet are lovely. We found the location ideal for exploring the North Norfolk coast. Hope to see you again. Nigel & Maggie Thank you for a great week
Would just like to thank you both for a lovely break away. This is our 4 th year at Beachside and we love coming as do our Shih Tzus Denzel and Mollie. Everywhere is within easy reach and the beach is the best. We stay in the Barton chalet and is well equipped. We have met the new owners Stuart and Louise and wish them all the best in their new venture and we'll hopefully see you again next year many thanks Dawn and Iain
We had a lovely relaxing week in Barton chalet. It was amazing to look out to sea from the lounge window or patio area. The chalet was very clean and comfortable. Any minor issues we had were dealt with immediately by Stu and Lou. Very happy to recommend Beachside Holidays. Elizabeth
Very spacious house with great view and just short walk to lovely beach and coastal walking very relaxing Date of arrival - 19 June 2021
Dear Nick, We would just like to say how much we enjoyed our week staying in the Barton chalet. The view was an absolute picture and listening to the sound of the sea was so relaxing, we have arrived home completely refreshed from our break. It was like our own little island of paradise, Relaxing us from the very start. The chalet was comfortable and clean & you have thought of almost everything you might need. People holidaying in the surrounding chalets were all very friendly and we couldn't have asked for more. Thanks for repairing the taps too so promptly. We'll definitely be booking with you again next year. Many thanks Alan & Liane.
This was perfect for us, the views were amazing and we were even lucky enough to witness a thunder and lightening storm (not what you want on holiday normally but it was spectacular). The site is private and looks down onto a lovely beach which is accessible a few hundred yards away July 2017
Lovely hosts and beautiful view and nearby beach Date of arrival - 29 May 2021
Dear Nick, Thank you for a wonderful stay in your lovely slice of paradise. Truly enjoyed this short but sweet holiday. Best wishes to you and your family now and in 2017. Nadine & Tagh. (Barton chalet 2017)
I just wanted to thank you for our week at your chalet, we had a great time and it was just what we wanted, a lovely relaxing time. The location with that view was perfect , it was good to get away from it all for a few days. Thanks again Martin
Hi, Just want to say thank you for having us this week. We had a lovely stay and I've been recommending you to lots of people as they loved the photos. Louise
Thank you so much Nick we had a great weekend. Great accommodation, marvellous views. Well equipped chalet with lovely crisp white bedlinen. We shall be back. The Wilsons. (Barton chalet 2016)
The Barton chalet was superb, amazing location, beautiful kept gardens and all nice people staying in other chalets. Enjoyed so much we have booked a return visit. Nick is a friendly and helpful proprietor and we look forward to meeting him again and our Summer week here. (February 2015)
The location of this house is perfect, we stayed in the winter so was extremely quiet, but that suited us. The beach is so close, we enjoyed cold, windy walks, with some seal spotting, which was amazing. There is a pub called The California Arms just around the corner that served an amazing Sunday carvery and is within walking distance. The house is extremely well equipped, warm and cozy. The hot tub was a great luxury. The house was extremely clean and Nick the owner was very welcoming as was the food basket. We really enjoyed our stay and only wished we had made it for longer. We will definitely be back! Debra A from Kent.
What a wonderful holiday here on the East coast!! Great weather with an even better location! Absolutely stunning views! We love the proximity to the beach and have hundreds of photos to remind us of a wonderful week! Thanks! Lesley, Michael & Elliah - Glasgow
Had another wonderful holiday in the Barton chalet that had amazing views which were made better by the brilliant hot sunny weather. we will definitely be back next year. Thanks again Nick. Stuart & Barbara.
Best UK location we have ever stayed in! We had two Hickling chalets, both were immaculate on arrival. This location is super just to relax and listen to the sea lapping whilst watching the ships in the distance. Chalets are very well equipped with everything you need. We were more than happy just to sit outside the accommodation as the view is amazing and something I will not forget. SJS Hants
We stayed in a Barton Chalet the day after our wedding to relax and unwind. Absolutely loved it - the views are fantastic and the accommodation is great, just what we wanted. Nick, the owner had even put a bottle of wine in the fridge to congratulate us. This is a must-visit place as it would suit couples and families alike. We are looking to return again in the autumn, as we enjoyed it so much. Thank you Nick. Claire & Mark
My wife and I booked as a last minute trip and there is only 1 word to describe our stay and that is perfect! The chalet was clean and very comfortable and everything you need. The beach view was amazing . Nick was there to greet us on our arrival and he showed us around and gave us useful info on the area. He is a top bloke. A big thank you from Lloyd and Vicki, highly recommend and we will 100% stay again
Lovely log cabin, with lovely sea views right next to the beach. Everything you needed including free WiFi. Great walks and lovely pub nearby. Owner very helpful would stay again. Joan N
Nick was there to meet us. the chalet had some great views the beds were very comfy everything you need for a weeks break 5 minutes to Great Yarmouth plenty of things to do locally would recommend to anyone.
Hi Nick, just a quick thank you for the full refund that we quickly received, having had to cancel due to Covid lockdown. Hope to see you next year.
We had a fantastic weekend in the Pine Lodge. What a lovely location right next to the beach! Peace & quiet, total relaxation had by us all. The accommodation was clean and comfortable and just refurbed I understand. The Owner Nick showed us into our accommodation on arrival and was very helpful with places to eat and things to do in the area. Beware we will be back. Julie from Wisbech
Location excellent, chalet really clean and everything you need, really relaxing location, very central for visiting various locations, would highly recommend.
Had a fantastic time staying at Beachside House. Our age range was 12 to 65 and the house and location were perfect for all. All amenities near by, lovely carvery served at the California Tavern and the beach steps just round the corner. The house provided everything we needed, well equipped kitchen, good storage in all bedrooms, plenty of seating inside and out. It was immaculately presented throughout. I would thoroughly recommend staying here. Great memories were made. Thank you May 2018
Had a really nice week in Pine Lodge, weather could not have been better. The Lodge itself was very clean and comfortable, other visitors were friendly. One of the highlights was watching the seals being returned to the sea. Would certainly recommend staying here. Josie Cambridgeshire 2018
Hi Nick We had a fantastic weekend thank you very much, location and accommodation was prefect! We are hoping to return in October so we will look forward to booking with you again soon. Also could you let me know when you release your dates for next year please? Many thanks again Emma (April 2018)
Beautiful property lovely panoramic sea views across the gardens. To wake up to this every morning was beyond belief. Could not fault. Very relaxing for us. Thank you for this which was a 40th birthday surprise.
Arrived a little early so decided to drive along to the beach parking and scope out the beach situation. So glad we did. The beach is fantastic. Never gets busy & always room to play games, dig holes etc without getting in any ones way. Beautiful sunsets & lovely sandy walks await. After the beach we walked back, which is less than a minute from the beach access. Met by the owner Nick, who showed us to our chalet......................... Shower was lovely after a day on the beach and everything else was functional. Come the end of the week we were sad to leave our little piece of tranquillity. July 2017
Hi Nick. We all had a great week in The Beach house. The house was just right for our mixed group of babies, teenager and adults of all ages. We loved the garden and the seating area overlooking the beautiful sandy beach. Also all of the outdoor areas. The rooms were all comfortable and suited our needs. Super kitchen with loads of storage for our ample supplies. The house is in a great area for visiting local attractions. However the beach was a great attraction on its own. Regards The Sale, Wharton and Dehmel families.
Beautiful sea views, peaceful, relaxing & safe place to stay for a woman on her own.............Wakefield Court Beach is such a lovely place to stay, I would describe it as 'A little Oasis'. I really enjoyed it and can't wait to return again in 2018!!! Thank You Nick for creating such a safe, affordable, & homely environment in such a stunning location. May 2017
Lovely chalet, plenty of room for the 2 of us plus dog. In a great position overlooking the beach with great walks in either direction Would definitely recommend this accommodation for a lovely week in Norfolk July 2017
Hi Nick, Yes – we all arrived at home safe and sound. Thank you for your hospitality and allowing us to stay in your wonderful home. We are all in agreement that we had a great time and look forward to doing this again. Kind Regards, Mark & Family (Wellingborough)
Our stay was most enjoyable, with spectacular views, easy access to the beach and lots to see and do. The kitchen facilities were remarkable as was the hot tub! The welcome basket was gratefully received and a wonderful added touch to our holiday. Many thanks for a truly, wonderful and memorable Christmas holiday. Kindest regards The Sowerby and Mumford families, Happy 2017. (Christmas 2016 Beachside House)
It was excellent, we had a lovely Christmas here, only thing is please can you move the whole thing nearer to us in West Yorkshire? If you will have us we will definitely book again. The small touches that we really appreciated having travelled 196 miles were - heating on and chalet lovely and warm when we arrived, bed made up, everything very clean and ready to use. The Stotts W.Yorkshire (Barton Xmas 2016)
Took all the family here in July for my 60th birthday week, it was more than we ever expected, no one wanted to leave, and the sunsets over the sea, view was breath taking, watched seals in the sea, relaxed in the hot tub, and chilled out. Everyone commented on the facilities and the child friendly garden. Loads of places to visit for all ages and eating out was excellent , try the Boathouse at Ormesby st Micheal not to be missed for its 5 star cuisine. For an family or friends holiday this place cannot be bettered. Full credit to Nick and his crew. The Prince family Cheshire. (Beachside House summer 2016)
Tranquillity, horizons, sand and total comfort - This holiday was booked to cater for an elderly mother with dementia, two small dogs and myself. I was looking for a peaceful setting with easy access to a beach for the dogs, accommodation that was safe and secure and that could be familiar for my mother plus a chance for myself to rest and recharge my batteries. The "Hickling" at Wakefield Court Beach ticked ALL the boxes: we had beautiful weather, lovely days out plus wonderful surroundings to relax in. Our host, Nick, was charming and available if needed but also knew when to stand back and let us just be. Brilliant! (Hickling chalet May 2016)
The house was more than we expected, the sea views perfect, plenty to see and do. A proper place to have a great family holiday and to take away many happy memories. A big thank you to Nick and his team. The Price, Tibbles & Spraggs families. (Beachside House summer 2016)
Thank you for a wonderful stay in your beautiful house. A gorgeous beachside location...The house was more than comfortable for the 8 of us, with all the amenities we needed and thank you for the lovely welcome pack. Would definitely recommend seeing the seals at Horsey Gap and fish and chips at Cromer. Weather wasn't great, but this was the perfect cosy place to stay. Sun is now shining simply stunning. Thank you again and we will be back. (Beachside House summer 2016)
We had a very enjoyable stay and liked the area very much. Hot tub was enjoyed by all! House is the best equipped holiday home we have ever stayed in and we would definitely come back. The sea views are stunning and I will be sad not to see them once I am home. (Beachside House)
Place was fabulous. Had a great time and great weather. Garden was perfect, little one enjoyed the rabbits. We had a lovely week in this beautiful house. Comfortable beds and we made good use of the hot tub and jacuzzi (Beachside House)
Best holiday by far, very high standard, owner very welcoming, nice location, well maintained chalet recommend to everyone thanks again. Scott & Lisa
Great place to stay with kids, near the beach. Local shops close by including bakery, supermarket, cafe, pub and swimming pool all in walking distance. Only 4 miles from Great Yarmouth. August 2017
The flowers and the welcome pack were the best we have ever come across at an arrival to our holiday, a lovely touch. Thank you for a wonderful holiday in what turned out to be a fantastic location, very quiet and a lovely sea view (Beachside House)
Excellent accommodation, very comfortable well equipped, kids loved the hot tub, welcome pack very much appreciated. ha a fantastic holiday, thanks again. The Collingwoods
Great views, sound of the sea. We saw seals, rabbits and bats from the house. Great location for sightseeing. Lovely to relax in the hot tub in the evenings. Great house, very peaceful. H& S
We have just come home from a really fantastic week in Beachside House. The children said its the best holiday they ever had. The teenage boys love the hot tub and beach and the little ones so enjoyed the swimming pool close by. Great location, beautiful house and breathtaking Sea views. Thank you so much Nick. We have great memories that we will treasure forever. (Beachside House)
We have had a wonderful holiday at "Beachside House". The view from the gazebo is truly breath taking, especially on the nights that there was a full moon and the moon light shimmered over the water, it was amazing. Beachside House is beautiful, we had everything we needed and more, we were perfectly happy relaxing in the comfort of the house. The hot tub was brilliant, a wonderful treat, the children loved it. The beach is beautiful and we have had lots of fun playing in the sand and our eldest daughter was brave enough to go swimming in the sea! We will definitely be recommending Beachside Holidays to all our friends! Thank you Mr Sampson for your warm and friendly welcome and for letting us stay in your beautiful beachside House. The Briscoe`s Cheshire (August 2012)
Hi Nick.
We had a 5 day stay at the Barton accommodation, 6 to 10th October.
I would like to say that we had a wonderful 5 days and these chalets are a credit to you.
The location is superb and the chalets themselves are very good in that there are only 6 and very private and
seem to attract the nicer kind of people, which is excellent,
The gardens are kept to a high standard and again that is a credit to you.
We thoroughly enjoyed the holiday and intend to come again as soon as we can, work allowing!!
We have had a wonderful time in this lovely house. Our children wanted the holiday to go on forever. Thankyou for having us. The Norris family Cheshire ("Beachside House" August 2012)
Had a great holiday, helped by staying in such a lovely house. Location is excellent with a 2 minute walk to the beach and the views from the garden are fantastic! Only good things to say about the house and the Hot tub and Nick has been an excellent and welcoming host. We were also fortunate to have had the best 2 weeks of weather of 2012 meaning we were in swimming every day. Also keep an eye out for the seals that pop up in the water every now and again - a fantastic sight! Thanks Nick for your help and friendly welcome. The Birds - Kent ("Beachside House" August 2012)
Hi Nick, thanks for another very enjoyable 2 weeks holiday. As discussed please can you put us down for another 2 weeks for next year ........... at Wakefield Court Beach.    Best Wishes Graham
We have had a brilliant week in "Beachside House". Slept well in very comfortable beds. The garden has been ideal for the children, with amazing views also enjoyed quick access to the lovely beach, the hot tub has been the icing on the cake. Thankyou Nick for your help and hospitality. Hope to enjoy another holiday here soon. The Taylor/Wilkinson family - W.Midlands (July 2012)
The photo's on the website do not do the setting justice, this really is a lovely place to stay, the morning views especially are incredible! Watching the sun rise over the sea is really special!
What a lovely house "Beachside House"  is! Location, Location, Location could not have been bettered anywhere in the UK! It was such a thrill to wake up to those stunning sea views every morning, the house was spotless and had everything we wanted for a relaxing stay for the 8 of us. Thanks again the Clifford family Hertfordshire (July 2012)
We have had a fabulous family holiday in this wonderful house! It was a shame that the weather has not matched this fantastic accommodation. 
However, despite this we have found plenty to do. The hot tub was great! We hope to return to this lovely house very soon. 
We all had a wonderful time, despite the weather, and would love to return in the future.
Thank you the Ingleston family - "Beachside House" (June 2012)
Lovely stay in Pine Lodge. Can thoroughly recommend staying here. Location is just fantastic. Accommodation wonderful and very well equipped. Will definitely be having a return visit in the future. Claire
Wakefield Court Beach -  I would like to let you know & thankyou for our experience with Beachside Holidays at Wakefield Court Beach.
Everything on the Website that we read about when initially booking met our expectations & more. Terrific views, pleasant surroundings, comfortable accommodation, excellent!
I will have no hesitation in making recommendations.  Thanks for a great week. Mr & Mrs P........... of Birmingham
Had a fantastic, very comfortable and relaxing short break here. The views are amazing and I simply couldn't miss waking up early every morning just to view the fantastic sunrise! 
(Hickling)
Amazing location with great views - Had a great time. Fabulous location with views right across the Bay. Had amazing weather so sat and had breakfast every morning out in the garden looking out over the beach. Great location for all the coast and main resorts and easy to get into Norwich. Sunbeds provided along with washing machine etc. and easy parking right behind chalets. Owner very helpful. Took our small dog who loved to sit out on the grass and meet other dogs who were also staying. Lovely local bakery making everything on the premises plus restaurant, pub and various takeaways so easy to eat if you don't want to drive. Lovely dog friendly beach, popular with families but easy to find a quiet spot by walking further along. Would recommend to friends and hope to visit again in the future (Barton)
A lovely relaxing holiday with amazing views - When your there you could quite easily just stay around the chalet, bearing in mind there is only a secluded few making it feel very peaceful, if you want to just be close to the beach to relax as its so close you can see and hear the sound of the sea and there's lots of sunbeds to lay on. It is exactly as it looks in the pictures inside and out with no doubt one of the best views you will see from your chalet, but also lots of other things to do elsewhere.
Great location and a friendly welcome. Our family of 4 had a lovely holiday at Pine Lodge. We could listen to the sea from our accommodation it was so near. The owner was very helpful but not intrusive. Wifi was a little difficult to pick up in some parts of the cabin but not impossible. Also the seating areas were mainly in the shade , ok if very hot. Would recommend this place for a relaxing stay. (Pine Lodge)
Lovely chalet with a great view everything was spotless and comfortable, a well equipped kitchen for those who want to cook, 
spacious bedroom a nice bed nice shower room heating if you need it. (Barton)
Just back from another great week at Wakefield Court. We will never tire of waking up to the wonderful view of the sea. So relaxing and even nicer when the sun is shining.  All being well will back next year! Take care. Mel (Barton)
Just returned from 3 nights stay over the May bank holiday weekend with my husband, my mother and her dog. The site is lovely. Seven chalets surround well tended grounds on the cliff top overlooking Scratby beach. Its a beautiful setting. The sandy beach is five minutes down some nearby steps and is dog friendly. Ours was a smart, two bedroom chalet was lovely and clean and well equipped. Clever use of the space available, lots of hooks etc. Some lovely touches too, there is a cabin with a washing machine, tumble dryer, ironing board etc... but also sun beds which can be used in the grounds. Village shops and California pub 10 mins stroll. Parking a bit tight, but so glad the owner chose to do this and keep the grounds rather than pave for parking. Can thoroughly recommend and would return again. (Hickling)
We had a lovely week in the "Pine Lodge" which was everything we could have wished for and lovely to have a sea view too, it felt very homely and had everything we needed and more and how nice to have central heating, Many Thanks Nick :) From Maureen and Gary
Me and my boyfriend and son stayed here for 4 nights all though the weather was absolutely terrible our holiday was still lovely. The apartment was lovely and cosy... The only complaint was the dvd player didn't work, but it was no big deal. Would definitely stay again, the beach right next to us was lots of fun for my little boy ("Hickling" March 2013)
The accommodation "Hickling" was very good especially for a cold time of year, the heaters worked lovely making all rooms nice and warm, not many places are equipped with good heating and everything else was fine so not much to improve on really. (March 2013)
Stayed in the "Pine Lodge" for a week, myself, partner and two young children and dog. Accommodation was nice and cosy, less that two mins walk to the beach. The owner Nick was very helpful, nothing was to much trouble and we were made to feel very welcome. We hope to go back again next year. (February 2013)
Fantastic view, perfect cosy retreat for two, we stayed in the "Barton", with one bedroom. All you will need for cooking is supplied, and due to the time of year it was a quiet retreat, and just what we were looking for. Good pub 1.2 miles away, with good selection of over 20 real ales and ciders. Great beach location, and great walks. (November 2012)
Hi Nick, Thank you for a super week at one of your "Hickling" accommodations, the view was amazing (even when the weather was not) we seen the seal most days, so this made my sons day, would stay here again, so near Yarmouth - The Lawson family (July 2012)
Thank you for a fabulous holiday, we stayed in one of the new "Barton" accommodations, absolutely spotlessly clean, wonderful sea views, modern decor and furnishings added to a great stay. We particularly loved the large bedroom with TV as we like to have our little one in the same room and there was loads of space for the travel cot. So much to see and do in the area we would love to come back again and will definitely be booking at Wakefield Court Beach. Thanks again.
The Cartwright family Bristol. (June 2012)
Hi Nick
Thank you for a lovely week, very restful. Mum enjoys being able to sit and look at the sea. It was lovely and clean as usual. It was very kind to let daughter park her car for last 2 days. Look forward to see you again and wish you a successful season.
Kind regards Alison Wakefield Court Beach "Hickling"
(April 2012)
Hi, you may remember us from last year, we hired your "Pine Lodge" in July and had the big dog (I'm sure you can't forget him)! I would love to bring my mom for a weekend break (preferably the ones in front of your lovely house, tucked in the cormer). Do you have any dates from ...................? I look forward to hearing from you. Kind regards, Adrian/Jackie 
 (February 2012)
Hi Nick, Just returned from Wakefield Court Beach after having our holiday with you. Could not of wished for anywhere better to see our new year in, with views overlooking the sea, can't wait to return in two weeks, and looking forward to our longer stay in April and our many more to come. Many thanks, Gary and Sandra
 (December-Jan 2011-2012)
Superb views, we really didn't beleive we were going to get the views as shown on your website, but yes they are just as shown, fantastic!!!! Thanks The Dunston family
 (August 2011) Wakefield Court Beach
Hi Nick Just wanted to thank you for this previous week. All of us had a fab time and made 3 50th birthdays very special. Thanks again  Jane and Family           
  (July 2011) Wakefield Court Beach
Hi Nick
A big thank you for our recent stay with you, such an idyllic location and so fantastic to wake up to those sea views every morning. Be warned we will be back for more!!
Dale & Janice.
 (Wakefield Court Beach - May 2011)
We would just like to say how much we enjoyed staying at Wakefield Court Beach the bungalow was just as described and the sea view is to die for it is also nice that you accept dogs as this was essential to our holiday plans we have already recommended you to friends and will definitely be returning ourselves Justin and Lydia
 ( May 2011)
I would like to say what a wonderful holiday we had, the facilities were perfect for our needs and everything was very clean and comfortable. 
Waking up every morning to that view was just lovely and I cannot wait to come back.
Thankyou very much,
Yours Sincerely
Hannah
(Wakefield Court Beach - April 2011)
Nick, We enjoyed an excellent few days break. Nice spot. Good accommodation. Let me know when you get wi fi and we'll come again and recommend to our friends. Pat & Margaret
(Wakefield Court Beach - April 2011)
Dear Nick, just returned from our ninth stay at Wakefield Court Beach. Only three weeks to our tenth, many thanks for fitting us in at such short notice. Always look forward to our stays. So peaceful and lovely sea views. Many thanks Gary and Sandra, Northampton.
(March 2011)
Just a note to say we've had a lovely time here at Wakefield Court Beach - thankyou kind regards Jane & Gary P
( March 2011)
Hi Nick Just wanted to say we had a lovely break at Wakefield Court Beach. It really does feel like home from home. Waking up to that view each morning is lovely. Hope to come back next year. Mel (2010)
Hello, We just wanted to say we had a lovely time in Pine Lodge. It was so lovely to wake up and see the sea every morning, and we made some lovely new friends also staying at Wakefield Court. I have recommended the holiday to all my friends and family as it is such a lovely place to stay. Thank you. Best wishes from the Morton family. (2010)
Once again we would like to thank you for such a relaxing and peaceful holiday at Wakefield Court Beach.  The view is second to none and the accommodation and surrounding area is fantastic.  See you again next year!
Thanks again
G & S Bailey (2010)
Hello We would just like to say what a fantastic holiday we had last week in Norfolk. (Wakefield Court Beach) We got so much done but still felt relaxed and refreshed. Thank you The Greaves Family (2010)
We all had a lovely week. The weather was lovely. We found lots to do and were sorry when the week was up. Thankyou for a lovely stay, would definitely recommend to all our family and friends.
Roger & Phyl & family.(2010)
Thank you for a lovely stay at Wakefield Court Beach had a lovely time with my parents and would come back again. Both my parents have mobility problems and had not been away for a while but they had a lovely time. Went went out and about plenty to see and do in the surrounding areas and the sea views were lovely.
Thanks again Jackie,Colin Dorothy + Frank.(2010)
Thankyou so much for the use of the cottage Pine Lodge. We all had a great time in the surrounding areas but it was lovely to come back to 2 very comfortable homes. The views from the homes are fantastic. We couldn`t have asked for better. So thanks once again.
 David, Warren, Gemma and Dawn (2010)
Thanks once again for yet another great week at Wakefield Court Beach, we had another super stay there and were so pleased to see the seals this time, I want to recommend your holiday to everyone, they won`t be disappointed its first class and the views are outstanding and a lovely place to relax. This was are 3rd visit here and we have booked 2 more weeks up again and have now decided we are going to be regulars here and will be for many years to come once again many thanks. Sylvia Chris( and Lucy r dog ) from Kent.
Wakefield Court Beach - Just a small note to express my enjoyment of our stay with you at Wakefield Court Beach.  The accommodation was beyond my expectations, the well equipped kitchen was a pleasure, nothing had been over looked, a comfortable bed and good baby equipment made our holiday a pleasurable experience, not to mention the views.  
My congratulations on a well run holiday home, I will definitely be recommending Wakefield Court to my friends and family. Hope to see you again in the future. Mr and Mrs W.... Notts.
Superb accommodation in superb surroundings. Weather too good to venture too far. Memorable boat trip on a hired craft from Potter Heigham
. The H....family Stratford-on-Avon.
Thankyou for a very relaxing and comfortable holiday. ''Pine Lodge'' is a very well equipped holiday home and a quiet home-from-home. 
Regards SM
I just had to email you to say a big thank you, we stayed in Wakefield Court Beach last week and must say it was the most relaxing holiday we have ever had. It was so nice there and the views were great, very comfortable and clean, we were very impressed by how you maintain the garden and keep the place looking so nice. We would recommend your holidays to anyone as you get what you say you do. We will definitely be coming back again next year with you if not sooner than that. Our bearded collie dog loved it and had a whale of a time on the lovely sandy beaches that were spotlessly clean. Once again many many thanks for our week of bliss. Sylvia Chris & Lucy from Kent
Very nice holiday - lovely & relaxing only thing we could`ve changed was the weather - but can`t have it all. 
Vicki & Mark
We all had a great time here and loved the beach being so close and just sitting on the bench at the bottom of the green to watch the sea was great. Even on the blustery cold days we were snug and cosy inside.
Thanks you very much Cubitts holiday crew.
A lovely week with great weather. With the beach, pub and eating's so close makes this a perfect location. We can recommend the cream teas at Abigail`s and the entertainment at the California Park.
 The Regan Family
Thankyou for three very pleasant days @ Wakefield Court Beach...........  Will be booking soon for next year. Sue & Bernie.
Superb accommodation in superb surroundings. Weather too good to venture too far. Memorable boat trip on a hired craft from Potter Heigham
The H....family Stratford-on-Avon.
Loved our holiday out of season. Wrapped up warm and went off for long walks along beautiful beaches. Accommodation cosy with lovely views over the sea. Good location, being close to coast and broads and lovely old pubs.
Glenda and Jen
Mr Sampson,
Many thanks, we had a really wonderful holiday.
 Mr M.C...........of Hertfordshire.
We have really enjoyed our stay - a real home from home. Beautifully clean and comfortable. We loved the views and the beach. 
Annette & Jeanette.
Nick
 Just returned from a well deserved break with you in Pine Lodge. Just to say thanks - great location, loved the log cabin, very cosy and homely.
 Mrs P................. Kent.
Wakefield Court Beach - Dear Mr Sampson 
We stayed in bungalow number 6 last week, and left this morning .......we had a lovely week (in spite of the weather!) – the bungalows are in such a beautiful location, with a fantastic view.....
Thank you for a lovely week, we definitely felt we'd picked the best place to stay in Norfolk! 
Kind regards Louise G
Wakefield Court Beach - Lovely bungalow with stunning views on a clear day. We usually stay in caravans, but not now we have been spoilt - very comfy and cosy. We've had a great holiday, close to all the places we wanted to visit - would definitely consider coming back.
 The Prince Family
Had a wonderful stay Had brilliant weather after travelling from Yorkshire and the floods. Everything you need is catered for. The Chinese take-away is to die for. Thanks again for a wonderful stay.
 Sue, Nick, Josh & Ben
Wakefield Court Beach - Hello We would say a very big "thank you" for the nice stay at Wakefield Court. The house and the garden are so beautiful. As well the the superb sea view is great and very relaxing. I am sure we will keep these 2 weeks in our mind as a very beautiful time. Now we think about coming back next year. Would it be possible to have bungalow Nr. 6 again for that time ? Thanks a lot Markus, Käthi and Marianne, from Switzerland
As usual everything wonderful. Had a great time, great weather, bungalow and sea views ''exquisite'', see you same time, same place next year!
 Alan, Betty, Miranda
The accommodation and the area were everything we hoped it would be - better in fact!! The children couldn`t wait to get to the beach every morning and very much intend to come back next year!
See you then -Wayne, Shirley, Ben & Jodie, London.
Thanks again for our 5th year running! The children love it here - the beach, Thrigby Wildlife gardens, Petits Animal adventure park, there`s so many things to see and do. The bungalows really well kept, far better than any other place we`ve hired.
 The S..... family
We have been coming to Wakefield Court for 10 years every Spring Bank Holiday. Every year has been great. The weather has been good and not so good. You can`t book the weather but you can book great accommodation.
Many thanks The M.... family of Rugby.
Thanks for a great winter break at Wakefield Court, snow as well, what more could we ask for, superb views of the rough winter seas and we were suprised just how snug we were in your lovely holiday bungalow. Just the tonic we needed! 
Thanks again and we`ll most definately be back,
 The H......... family of Berkshire.
Nick,
Thanks for a wonderful stay at Wakefield Court.
Many thanks 
Mr P.S...........Northumberland.
Hi both, Just to say thanks for a great holiday, great place, nice accommodation,..................... Hope to see you sometime next year. A D.............. of Derbyshire
We wish to take the opportunity to thank you for a great weekend in the Pine Lodge me my husband and 3 children had a great time and hope to return to you in the future for another holiday, we found the lodge very cosy and homely. Many thanks 
Mr & Mrs P from Coventry.
Nick
 Just want to thank you for a wonderful holiday last week, your accommodation at Wakefield Court was all that we could have wished for, I have already given your details to a couple of workmates, you may be hearing from them quite soon. We have really enjoyed our stay.
 It was our first holiday in Norfolk and we have been pleasantly surprised at the wide range of attractions to visit with our children
 T.....family W.Yorks.
Following 2 extremely enjoyable holidays over the past two years, we would like to make a provisional booking for a week there next year, if possible.
      Could you pencil us in for ................. please? Thank you.
Yours sincerely, G.... and J.....
Having just thoroughly enjoyed a week at Wakefield Court, the return to work has filled me with an even greater desire to make a return visit. Could we therefore provisionally reserve a bungalow at Wakefield Court for 2 weeks. 
 Preferably to start on the 10th but flexible if you have trouble fitting us in. Many thanks again for such a good holiday this year, look forward to seeing you again next. Yours Mr & Mrs L P........... of W.Mids.
Following an excellent holiday earlier this year, my family and myself would like to provisionally book a week's holiday there next year if possible. We would like to book the week of the .... Yours sincerely  Mr & Mrs W........ of Derby.
....after enjoying a pleasant and relaxing stay at Wakefield Court, we shall return again in the future. 
Regards Ms L............ of Norfolk.
Wakefield Court Beach - Thank You,  that's fantastic,  we're really looking forward to coming back for the 3rd year running! 
many thanks 
Steven & Georgina
Wakefield Court Beach - I would like to know if it is at all possible to request bungalow No6 for our short stay at Wakefield Court?  We spent our last holiday there together and truly enjoyed every moment! Thank you and Take care Annette - California - United States.
Just wanted to say an extended thankyou for our stay at Wakefield Court.
Very peaceful indeed! We are definitely planning to return one day (hopefully sooner rather than later!). Best wishes,
 The Poland Family!
We have had a wonderful weekend, just what we needed, beautiful surroundings, peace and quiet - We will definitely be back.
 Rob, Rea and Claire
Book Now
We are Pet Friendly
special offers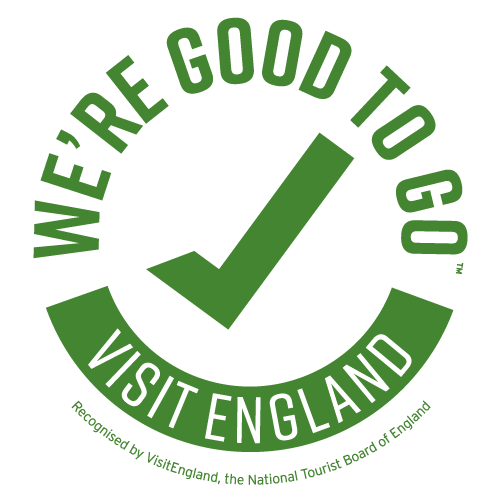 Book your Summer`22 holiday
**********