Covid-19 & your holiday
Covid-19 Risk Assessment for Beachside Holidays Norfolk, which forms an Addendum to our Terms and Conditions for 2021. These will be reviewed and lifted as soon as we are able to.

This Risk Assessment has been carried out following the guidelines on the HSE (Health and Safety Executive) web site www.hse.gov.uk

As from the 1st June 2020 this addendum forms part of our Terms & Conditions.

Assessment carried out by: Beachside Holidays Norfolk
Date latest assessment was carried out: 22/02/2021
Potential Hazards
• Contamination of the site by guests who are asymptomatic or who develop symptoms while in situ.
• Transmission of the virus between guests or between guests and contractors/suppliers.

Who is at Risk?
• Other guests on site or with subsequent bookings, particularly the elderly or those with underlying health conditions.
• Cleaning and Maintenance Contractors and their immediate families, particularly if they care for relatives who are elderly or have underlying health conditions.
• The wider public locally.

Actions to Control Risk
Anybody who is exhibiting symptoms or who has any reason to believe they may have come into contact with the virus up to 14 days prior to their booking must follow the Government instruction to self-isolate and follow NHS guidelines. Therefore, they should not arrive on site.

Contractors who are exhibiting symptoms or who have any reason to believe they may have come into contact with the virus within the previous 14 days should not come on site and they should follow NHS guidelines.

We will ask guests to follow guidelines on social distancing. Wakefield Court Beach has 7 accommodations. It is relatively easy for guests to avoid contact with each other. It is also possible to have a relaxing holiday without leaving the site.

Guests should arrange for groceries to be delivered to their accommodation or bring their own groceries, to avoid trips to the supermarket. Guests need to check with the store as the situation is changing daily.

Guests are advised that there may be restricted opportunities to eat out at this time and they should be prepared to fully self-cater.


On site changes we are implementing to remain Covid Safe as required by HM Government.
• The on site shared gas BBQ will not be available to guests during this time.
• The hiring of towels will not be available. Towels still provided in Beachside House.
• The Laundry/Tourist Information Lodge will be closed until lifting of restrictions (expected 19/7/21)
• Reception will be closed, keys will be left in properties for arrival.

On departure all guests will be required to observe the following-

• Guests to strip their own beds and put used linen in bags provided.
• Guests to empty all bins and place tied bags into the commercial waste bin.
• Guests to clean down surfaces with antibacs before vacating.
Books, CD`s, DVD`s, tourist information have had to be removed.
Beach equipment has been removed from Beachside House.


Implement Changes to cleaning policy as required by HM Government to remain Covid Secure
We always strive to maintain extremely high standards of cleanliness at Wakefield Court. We have decided to adopt the cleaning practices recommended by Public Health England (PHE) for Cleaning in Non-Healthcare Settings https://www.gov.uk/government/publications/covid-19-decontamination-in-non-healthcare-settings/covid-19-decontamination-in-non-healthcare-settings
Therefore, we will:
We will be using our new Fogging machine to sanitise all properties on guest departure.
• Use disposable cloths and mop heads.
• Clean with diluted chlorine bleach.
• Pay particular attention to frequently touched surfaces such as door handles and handrails.
• Delay cleaning until the property has been sanitised with our new fogging machine, prior to cleaning staff entering.
• Provide rubber gloves, masks and plastic aprons.
• Limit the number of team members in any property to one at a time.
There is a delay of at least 72hrs before used linen is collected by the laundry service providing an adequate buffer to protect their staff.
If you develop symptoms of coronavirus (COVID-19) while staying in overnight accommodation you should inform the accommodation provider immediately, self-isolate where you are to minimise any risk of transmission, and request a test by calling 119 or online at nhs.uk. If your test is positive you should return home as quickly and directly as possible. You should use private transport but only drive yourself if you can do so safely.
Avoid using public transport in order to reduce the spread of the virus. If you cannot avoid using public transport, you should continue to self-isolate in your accommodation and call 111 for further advice.
In most cases, it will not be possible to self-isolate at your holiday accommodation. In these cases, you should make arrangements to travel home as safely as possible, while minimising the risk to others.
If NHS Test and Trace contacts you while you are on holiday to tell you that you have been in close contact with someone who has tested positive for coronavirus, you should tell your accommodation provider immediately and make arrangements to return home as quickly and directly as you can.
From the 14th September`20 it is a legal requirement for businesses to collect visitor data to support the NHS Test and Trace system. You will need to supply your full name, address and contact phone number, before arrival.
From the 24th September`20 , the new NHS COVID-19 app and QR code will be available for guest registration.
It is the lead guest`s responsibility to ensure that all Laws relating to Covid are complied with, i.e, numbers of guests allowed and mixing in households etc.
This policy will be reviewed monthly until the Government advises that the Covid-19 threat has passed.
Have a look at our Covid FAQ page for refund policy etc
Book Now
We are Pet Friendly
special offers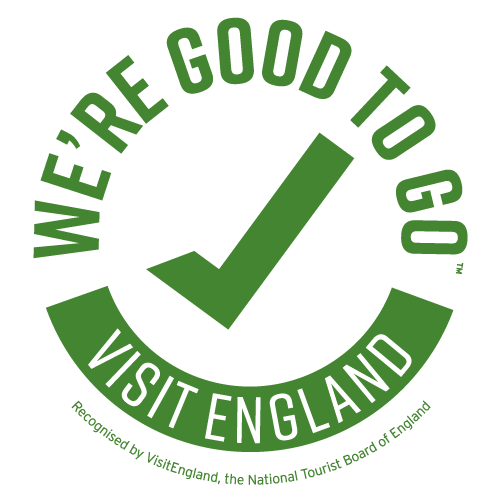 Book your Summer`22 holiday
**********